Economic independence through Indigenous art in Australia's far north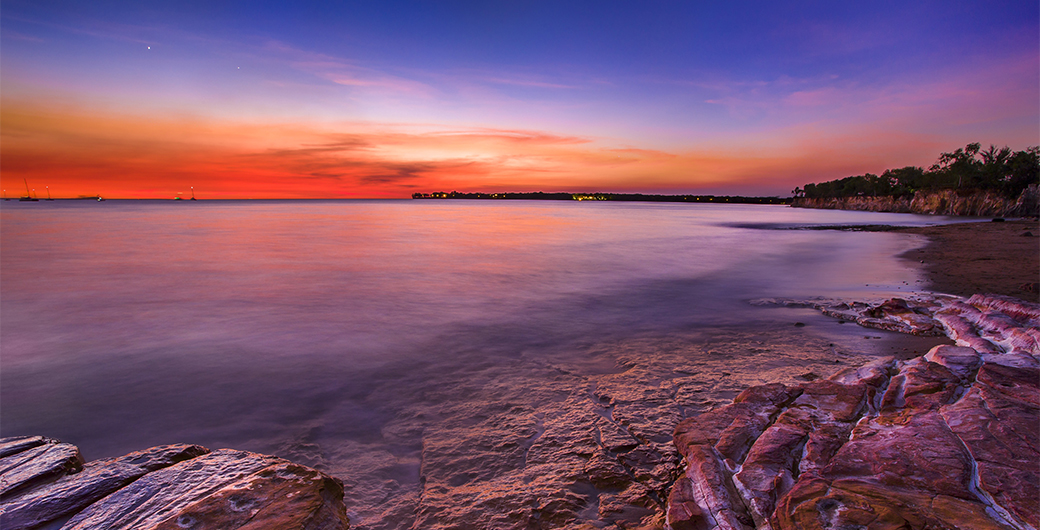 Economic self-determination through art and culture can be empowering, but for some remote communities, it can be difficult to achieve. Carissa Lee Godwin, Editor, APO's First Peoples & Public Policy Collection explores art and cultural production as a source of economic income for Aboriginal and Torres Strait Islander people living in the far north of Australia.
Report on the North-West Northern Territory and Tiwi Islands
A recent addition to the First Peoples & Public Policy Collection, Integrating Art Production and Economic Development in North-West NT and the Tiwi Islands, presents the findings of one component of a major national survey of remote Aboriginal and Torres Strait Islander artists. This national survey is being undertaken in the Department of Economics at Macquarie University progressively across six regions in remote Australia, and is scheduled for completion in June 2020.
Report authors, David Throsby and Katya Petetskaya, use the survey data to focus on strengthening Indigenous arts economies in the North-West region of the Northern Territory and the Tiwi Islands. The report presents the diversity of cultural practices of Aboriginal and Torres Strait Islander peoples living in remote towns, settlements, homelands and outstations across the region.
Artists' cultural economic activities
The report reveals that the most common cultural activities that survey respondents practice is visual arts (with just over 75 percent of survey respondents receiving income working in this field). The next most common art form in the survey region is performing arts (primarily music and dance), with almost half (45 percent) of artists currently engaged in and receiving income from choreography, writing and storytelling, music composition, filmmaking and multimedia, and other performing arts.
On average, individual artists in the region have engaged in eight or nine cultural economic activities at some time in their life. Respondents also received some form of income for their work in at least one of the artistic activities and about two other cultural activities.
While almost everyone with experience in visual arts continues to be engaged in this art form (96 per cent), only three in five of those with experience in composing or choreographing and in writing and/or storytelling are able to practise in these fields, due to a lack of access to facilities.
In the case of other cultural activities, the vast majority of artists with experience in the everyday cultural practices of caring for country or fishing, hunting and collecting bush food are currently engaged in these activities (90 and 93 per cent, respectively).
Key policy recommendations
The main findings in the report are grouped into the following categories:
Infrastructure needs: Improved funding and facilities are required to better assist artists in accessing and developing their creative work.
Expanding economic opportunities: Culturally sensitive employment opportunities and income generation should be explored in this region.
Training and skill development: One of the most important areas for policy formulation to support Indigenous peoples in remote communities is through education and training. The findings show that the primary pathways for transfer of arts and cultural skills and knowledge are found within the communities through family and community members.
Cultural tourism: Tourism is a means to bring income directly to the source of supply. By promoting cultural tourism, tourists who visit remote communities can engage with Indigenous culture firsthand and support the regional economy by buying artworks or attending performances by local artists.
The report explicitly states that the researchers acknowledge that art and cultural production cannot on its own transform any remote community. Rather, in the right conditions, it can be an effective avenue towards employment creation and income generation, helping to improve the overall long-term prospects for economic sustainability and social viability, while respecting the fundamental importance of Indigenous culture.
About the First Peoples & Public Policy Collection
As part of its mission to improve Indigenous policy in Australia and Aotearoa-New Zealand, ANZSOG is working to increase knowledge of Indigenous culture and history. Part of this is our support of the Analysis & Policy Observatory's (APO) First Peoples & Public Policy Collection, launched at our Reimagining Public Administration conference in February 2019.
APO is an open access evidence platform that makes public policy research accessible and usable. It contains more than 40,000 resources, including specialist collections, grey literature reports, articles and data.
The First Peoples & Public Policy Collection is curated from a broad selection of key Indigenous policy topics, and provides a valuable resource on Indigenous affairs, with a focus on diverse Indigenous voices.
Resources
Search APO's First Peoples & Public Policy Collection
Sign up to ANZSOG's Indigenous news mailing list
Find our more about ANZSOG's Indigenous engagement
Other APO articles
July – NAIDOC week: Truth telling together
August – Improving learning outcomes for Indigenous students
October – Experiences of the cashless debit card from the First Peoples of Ceduna
November – Making Indigenous voices heard in climate change debate
December – Keeping First Nations families together