Christine Nixon AO APM
ANZSOG Fellow and Chair
ANZSOG and Monash College
Faculty: Expert contributors
Melbourne, VIC, Australia
Areas of expertise
Crisis management
Public leadership
Reform/change management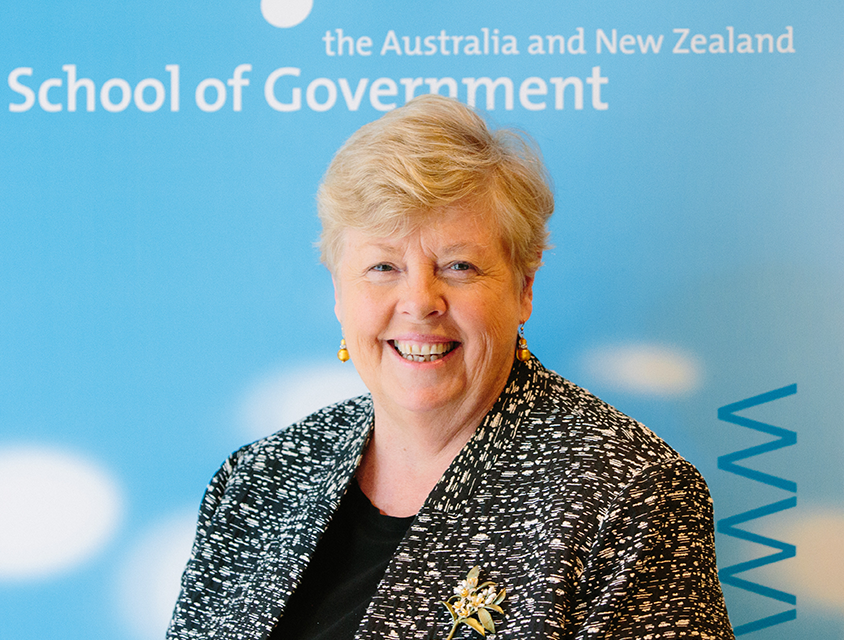 Christine Nixon AO APM
Christine was the 19th Chief Commissioner of Victoria Police leading 14,000 staff, operating across more than 500 locations, and overseeing an annual budget of $1.7 billion. She joined Victoria Police in April 2001, after serving with the New South Wales Police from 1972 where she became the first Female Assistant Commissioner in 1994.
She led the Victorian Bushfire Recovery and Reconstruction Agency after the 2009 Black Saturday Bushfires.
She is a Fellow of ANZSOG, The Australian Institute of Police Management, The Australian Institute of Management, and a National Fellow of the Institute of Public Administration Australia. She was recently appointed a Vice Chancellors Professorial Fellow at Monash University. She has been awarded four Honorary Doctorates and gained a Master of Public Administration from The Kennedy School of Government at Harvard University, USA.
Currently Christine is the Chair of Leadership Victoria, was a Board member and then Chair of the Royal Australian College of General Practitioners 2017-22. She was a Council member and Deputy Chancellor of Monash University from 2009- 2020, Chair of Monash College Pty Ltd 2011-2020 and Chair of Good Shepherd Microfinance 2011-2019.
Co-author with Jo Chandler "Fair Cop", MUP 2011
Co-author with Amanda Sinclair "Women Leading" MUP 2017.