Self Determination needed for effective First Nations Peoples' response to family violence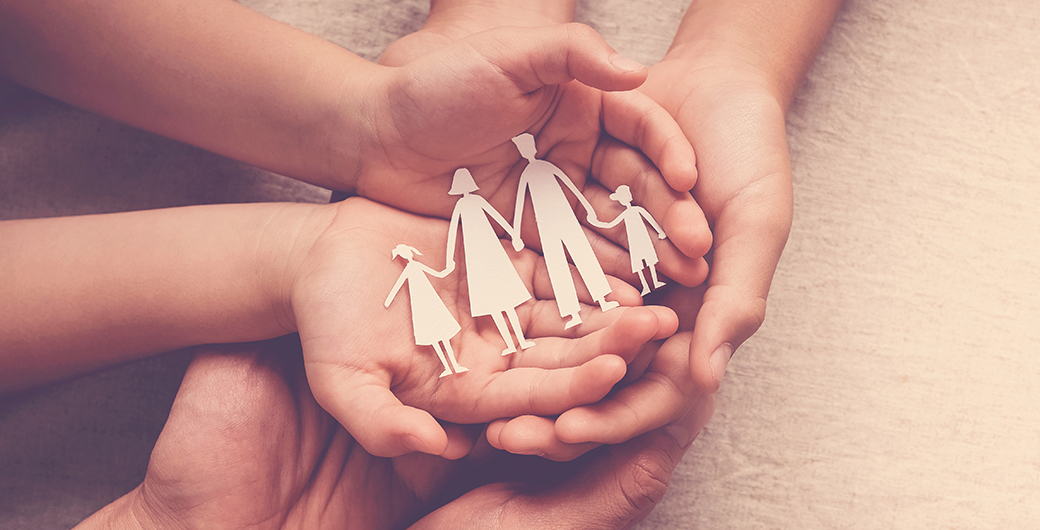 Many First Nations people continue to have connections to their respective laws, cultures and identities. Family violence in First Nations communities requires a culturally sensitive approach that also addresses the systemic disadvantage and intergenerational trauma that has been caused by colonisation. Carissa Lee Godwin, Editor, APO's First Peoples & Public Policy Collection, investigates the importance of First Nations community-led solutions in addressing family violence, and the urgency of this in the midst of the COVID-19 pandemic lockdown. Since the outset of COVID-19 restrictions there have been many warnings in the Australian community generally that household lockdowns will adversely affect women and children at risk of family and intimate partner violence.  This is especially relevant for First Nations people, the research report by the Australia's National Research Organisation for Women's Safety (ANROWS) Understanding the role of law and culture in Aboriginal and Torres Strait Islander communities in responding to and preventing family violence provides a greater understanding of First Nations peoples' experiences and needs with family violence, through their partnership with Aboriginal and Torres Strait Islander organisations.
These include Tiwi Island Elders Groups, Junkuri Laka Wellesley Islands Aboriginal Law; Kimberley Aboriginal Law and Cultural Centre (KALACC), Fitzroy Crossing; Kanyirninpa Jukurrpa (KJ) Martu, Newman; Darwin Aboriginal and Islander Women's Shelter and Darwin Indigenous Men's Service; and Gawooleng Yawoodeng Aboriginal Corporation, Kununurra.
Other recent reports, such as Women's Safety NSW's Experiences of Indigenous women impacted by violence during COVID-19 show that through factors such as quarantine lockdowns, there has been an increase in family and intimate partner violence. Something must be done to ensure that First Nations people working in this field are the ones who give insights into how Australia can address these issues.
Key report findings
Understanding the role of law and culture in Aboriginal and Torres Strait Islander communities in responding to and preventing family violence found cultural differences in approaches by the justice system to be a significant factor in failure to deliver services to First Nations families impacted by family violence. Through an exploration of relevant literature and liaising with partner organisations, there are a number of cultural barriers and specific areas that need to be addressed in order to effectively deliver solutions to First Nations people.
Critical literature suggests that the use of mainstream penalties of family violence initiatives, where men are placed into behaviour change programs, does not work for Aboriginal and Torres Strait Islander families. This is because these programs are tailored to respond to patriarchal male power, coercive control and gender inequality. Instead, First Nations people need services that involve counselling and discussion around colonial violence, collective disempowerment, trauma, alcohol abuse, mental health and disability.
Alcohol is a main factor in family violence, and is, according to the participants in this research, the principal factor in the destruction of First Nations Law and Culture.
Women Elders from Kununurra said Law – especially Women's Law – and Culture bring strength and unity to the community and should be viewed as an essential resource for preventing and resolving family violence.
Key policy recommendations
The most significant recurring theme throughout the report was First Nations groups reflecting on how white systems of governance, including that of criminal justice, are at odds with Aboriginal legal and cultural practices, constantly undermining the authority of Elders. These were some of the recommendations from participants' input in the report:
Policy on Aboriginal family violence needs to be separated from the domestic violence sector and reconfigured within a set of locally negotiated community safety agreements. The role of government would be to resource and support these agreements and assist in the creation of place-based, on-country options designed to strengthen each nations' respective Law and Culture.
Community-owned First Nations organisations should be on the front line of the fight against family violence, with Men's and Women's groups being supported and resourced by the Government in any community that chooses to establish them.
Community Justice Groups should be supported and resourced, and Elders should have a say in local policies on diversion from the mainstream justice system into First Nations-owned and -managed alternatives.
The key recommendations from this report embraced the need to work with First Nations people when approaching family violence solutions. Mainstream systems need to talk to, listen to and work with First Nations senior people of different genders and communities. Elders and other respected leaders are the best people to gauge what is needed for their respective communities to ensure that cultural needs are being met and laws are practiced safely.
Far-reaching benefits
The ANROWS report states that the partnership with the First Nations organisations was beneficial for both First Nations and non-Indigenous people. It found that programs such as this could be implemented in a way that was not draining communities of their resources, and ensured the organisations were paid for their time. Future partnerships with First Nations groups in the investigation, prevention and solutions for family violence could be beneficial for these communities both culturally and financially. The report states:
"By its very nature, Law and Culture is about wellbeing, dignity and the survival of Aboriginal and Torres Strait Islander peoples. Domestic Family Violence (DFV) does not equate with dignity in Aboriginal Law. Instead, Aboriginal Law and Culture offers opportunities for creating safe communities of care in which every person has an important role in curbing abusive behaviours like DFV." (page 25) In this report, the researchers found there was an almost universal belief that respective First Nations communities being able to practice Law and Culture was the only way forward for communities to monitor behaviour, reprimand wrongdoers and protect victims. These actions would vary from place to place, as each First Nations community is different, but there was agreement across these consulting communities that relevant cultural people need to be able to lead and be fully engaged in the process.
Resources
Search APO's First Peoples & Public Policy Collection
Sign up to ANZSOG's Indigenous news mailing list
Find out more about ANZSOG's Indigenous engagement
Other APO articles
July – NAIDOC week: Truth telling together
August – Improving learning outcomes for Indigenous students
September – Economic independence through Indigenous art in Australia's far north
October – Experiences of the cashless debit card from the First Peoples of Ceduna
November – Making Indigenous voices heard in climate change debate
December – Keeping First Nations families together
February 2020 – Garma 2019 report: Including First Nations in future policies
April 2020 – Closing the gap: A new partnership
June 2020 – After the bushfires: The absence of First Nations' voices
July 2020 – Making retirement accessible for First Nations people