Dame Naida Glavish
Chair
Te Runanga o Ngāti Whātua Iwi (tribe)
Faculty: Expert contributors
New Zealand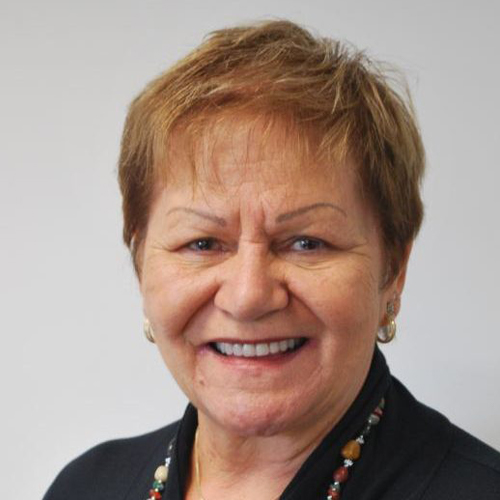 From the early 1980s Ms Naida Glavish (Ngāti Whātua) has been involved in the affairs of Māori in education and health.
In 1984 as a humble toll operator Naida challenged the might of the then Post Office Government Agency, when she continued to use the greeting 'Kia ora' across Aotearoa NZ when taking calls. In the face of dismissal and heightened publicity, Naida won the right to continue answering calls in Māori, and has continued to campaign for the rights of her people and te reo Māori (language).
As the Chief Advisor Tikanga Māori Health for Auckland and Waitematā District Health Boards (DHBs), Ms Glavish leads the organisation in managing relationships with Mana Whenua and Iwi Māori from a tikanga (Māori cultural) perspective and provides assistance in managing Te Tiriti o Waitangi risks. In this role Ms Glavish was the catalyst behind the signing of a Memorandum of Understanding (MOU) between these two DHBs and Te Runanga o Ngāti Whātua. She has championed appropriate cultural support for Māori patients, lead the writing, development and implementation of bicultural policies and the 'tikanga best practice' policy, which is used nationally across many DHBs in Aotearoa and some private sector organisations.
Ms Glavish is the Chair of the Te Runanga o Ngāti Whātua Iwi (tribe) and is involved with a range of Iwi, government and community organisations, as well as the Cultural Advisor to Chief Coroner, Judge Deborah Marshall. She is also an advisor to the Ombudsman Office and the Chief Ombudsman Advisory Panel – Pūhara Mana Tangata. In January 2021 she was appointed by Hon Kelvin Davis, Minister for Children, to the newly established Ministerial Advisory Board for Oranga Tamariki.
She is also a Justice of the Peace and in 2018 was awarded the NZ Order of Merit (ONZM).
In 2018 Ms Glavish was the recipient of the Queen's Service Medal for services to Māori and the community and was awarded the title of Dame Companion of NZ Order of Merit (DNZM) and she is now Dame Rangimarie Naida Glavish DNZM. JP.