Executive Fellows Program: An alum's journey from private profit to public value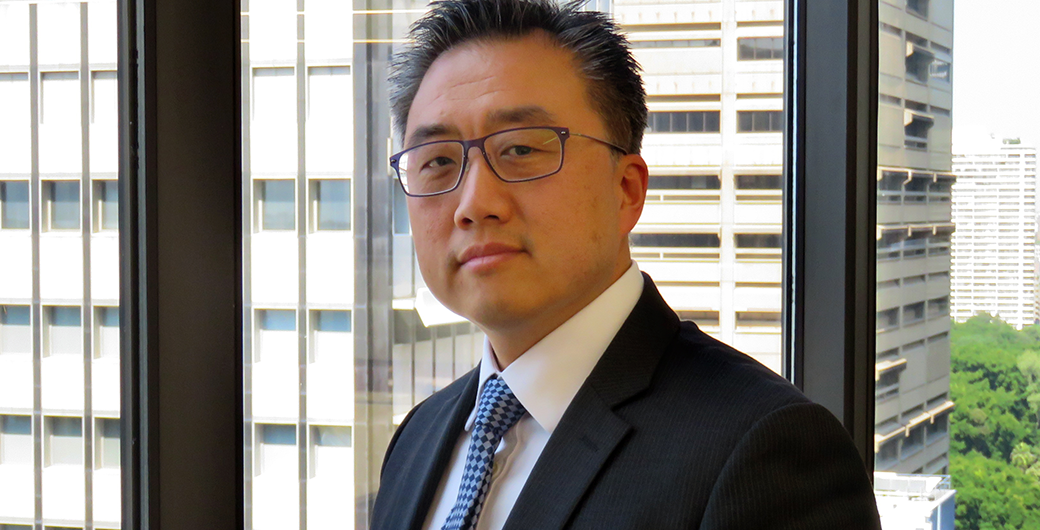 When Charles Cho was put forward for ANZSOG's intensive Executive Fellows Program (EFP) for senior executives, he had been a public servant for less than a year. 
Having been appointed General Counsel, Treasury, for the New South Wales Government – basically the head legal advisor for Treasury – he went into the program well aware of how much he didn't know about public service, even after two decades as a senior lawyer, including years consulting for government and a six-month secondment. 
"The Secretary at the time believed the program would benefit me," Charles explained. "I was thought to be a high performer, and because I'd been in the private sector and had just dipped my toe in the public sector, they thought it would be a really good way of understanding public sector management principles and getting to meet other cohort members within the public sector."
And it was. Charles loved every minute of the EFP, from the many 'a-ha' moments where public sector methodologies finally made sense, to the fact that he began to understand and appreciate the complex framework of the public systems. 
"In the public sector, there are a lot more stakeholders you have to manage and it's something you haven't experienced before," he said. "The great thing about the program was it gave you a framework for understanding the complexity. That program gave me the framework to explain why it is so complex and to deal with that."
Charles' job sees him wrestling these complexities more than most. He formally established the Office of General Counsel within Treasury, creating a team that he had to nurture to value and retain its independence and dedication to the law, while also working hard to advise government on how to achieve its objectives. 
"I am often asked to make a call on difficult legal issues which are not always black and white," he explained. "You have to have a bit of gumption to make the call but that's the job. At the end of the day, you have to give advice to the Secretary and the Treasurer's Office and you live and die by your advice and you hope you get it right most of the time.
"It's about being able to give frank and independent advice but in the context of saying, if the law says you can't do it this way, how else can you do it, in a way that is ethically and legally correct? That's the challenge."
Happily, such legal and ethical conundrums are what Charles loves most. His favourite part of the EFP was the robust 'Socratic debates'.
"It's good to have a debate about issues with intelligent, articulate people, that's always fun, and the people who are there (at the program) were selected to come because people saw potential in them, so it was a great cohort to be in, and from different jurisdictions as well. Some had been in government a long time."
Charles said he still catches up with members of his EFP cohort, at least once a month. He is now a self-confessed public sector convert who sees his future in delivering public value.
"I think there's a certain perception of the public sector when you're in private and then you come in, and what's been amazing about Treasury is you come in and think: 'Wow, the work is so interesting'.
"The kind of things they do and the impact it has on people is huge."
"In the public sector, you're there to make a difference and I really see that, because it's one thing to be in the private sector, where you might do a deal, you feel good, you made the papers, but what have you achieved? Two companies coming together in a merger? In the public sector, you are doing something meaningful, you're changing people's lives, you're doing something that could impact your kids.
"I loved the private sector and had been a public sector adviser for 15 years, but being on inside is radically different. A lot more satisfying."