Alumni profile: Suzanne McCourt, Executive Master of Public Administration 2012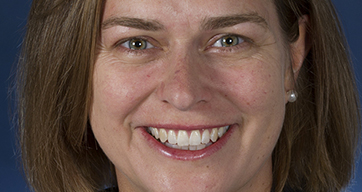 Profile of Executive Master of Public Administration (EMPA) Alumna Suzanne McCourt
Q. Tell us about your career path.
A. After deciding that I would like to pursue a career in government, I joined as a graduate to the Department of Foreign Affairs and Trade (DFAT). The great benefit of joining as a graduate was that there was a plan for skills development, both through training and rotations through various areas of the Department. Graduates also usually get sent out on their first posting in a role that provides a range of professional experiences. For me that was as Second Secretary in The Hague, in a role that encompassed responsibilities as broad as Dutch politics, international legal and criminal issues, consular cases, finances, security and IT systems.
After The Hague I spent time in Canberra, working in legal roles and then went to our Embassy in Dili as Deputy Head of Mission, another great professional experience in a fascinating country. As in The Hague, my legal skills came in handy. My Ambassador there was a role model for the kind of manager I wanted to be.
Perhaps helpfully for my career, I met my husband and had 2 children once my career in the Department was established. I know there have been challenges for women who have children early on in their career – who have had a career break and then find it hard to get promoted. The Department had recently done a lot of soul searching about why there are not enough women in the senior executive, and are tackling these structural issues to remove barriers. This is really encouraging. I myself am the beneficiary of the Department's perspective that having a young family need not limit career opportunities.
Q. Tell us about your current role.
A. I am currently Australia's Ambassador to Zimbabwe, based in Harare, with non-resident accreditation to Zambia, Malawi, Democratic Republic of Congo and Republic of Congo. As I write this, I am in Lilongwe having just presented my letter of credence from the Australian Governor-General to the Malawian President. As with my first role in DFAT, the role of an Ambassador is extremely broad. There is a large public element to the role, representing Australia at events, talking to the media, and speaking on behalf of the government.
I am also responsible for the performance of the Embassy, which is a busy mission, especially given the number of countries we have to cover. What is very exciting is that there is also a large degree of flexibility in the role – as Ambassador I am able to have an influence in how Australia is perceived in my countries of accreditation. I have had to put my own stamp on the role, as my predecessors have done in their own way.
Q. What were the highlights and challenges of the EMPA for you?
A. The challenges were having two children during the period I did the EMPA! But that was also a highlight, it was great to be able to focus on academic work during two periods of maternity leave, to keep my brain ticking over. I was very grateful to ANZSOG and ANU (and DFAT!) for letting me complete the course over 3 rather than 2 years.
While I loved my group, I must admit I found the group project a challenge. I much preferred having the engagement and stimulation of the week-long intensive courses, rather than a year-long slow burning project – perhaps a symptom of having small kids! As well as the core subjects I really enjoyed doing some of the electives at ANU that I would not have had the chance to do otherwise. I also enjoyed meeting other public servants from a very diverse range of departments, a very impressive bunch.
Q. How have you applied your learnings from the EMPA to your work?
A. Since completing the course, DFAT has undergone a massive change process, both with the integration of AusAID, but also through other reviews by the APSC and internally, including the women in leadership work mentioned above. The change management learnings from EMPA have been very useful in assisting me to be a part of this change management process. Likewise, the other management skills learnt during the course have better equipped me for the role of an Ambassador – particularly now I have responsibility for development cooperation and corporate management issues as well as a policy role.