Behavioural insights teams in Australia and Aotearoa – New Zealand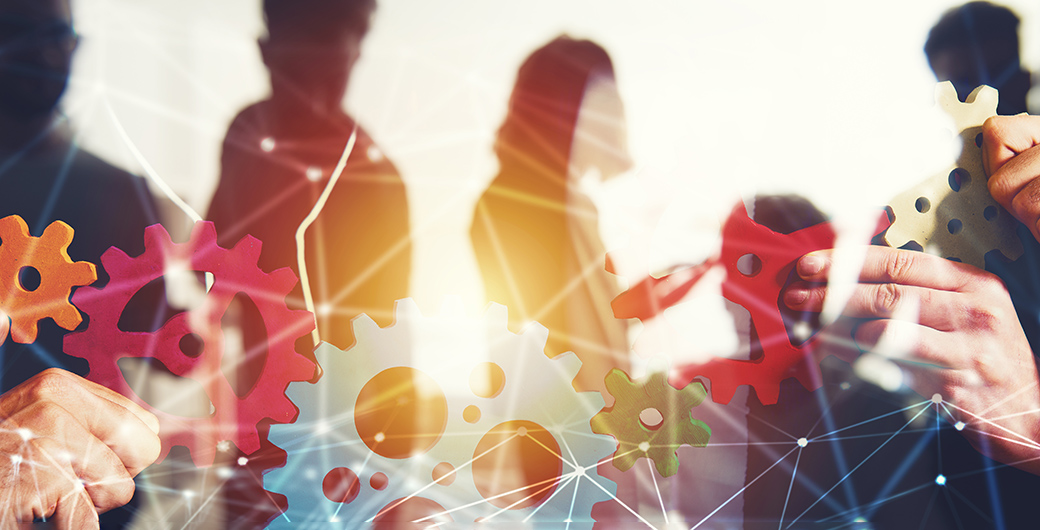 Governments around the world are using behavioural insights (BI) in the design of public policies and services. A paper in the Australian Journal of Public Administration compares the practices of behavioural teams in Australia and Aotearoa – New Zealand. The paper draws on 40 interviews with staff in these teams. ANZSOG supported the research.
Related research:
The development of BI in the public sector
The underpinnings of behavioural public policy can be traced back to the behavioural and applied social sciences in the 1960s and 1970s in Western countries. The impetus was driven by the commercial sector, where firms were seeking to develop effective advertising strategies for an increasingly consumer-oriented economy.
In the government sector, problem-oriented social research was also developing rapidly in the 1970s and 1980s, especially in behavioural domains such as crime control, public health and educational attainment. Fiscal pressures created an appetite for low-cost innovations to improve program outcomes including behaviour-focused interventions.
Behavioural approaches to public sector innovation
Behavioural approaches to public policy began in the 2000s, building on the research methods and frameworks developed in cognitive psychology and behavioural economics. Proponents of behavioural science claim it offers a deeper understanding of how:
citizens actually engage with information
they take shortcuts in their decision-making,
they perceive different types of incentives
they can be positively influenced by tailored messages based on positive social norms.
The leading advocates of behavioural economics argued governments now had access to tools which would enable them to avoid random, arbitrary, or harmful effects. Instead they could produce a situation likely to promote people's welfare. Richard Thaler and Cass Sunstein's book Nudge popularised this term as a label for improving government policies in:
ways that can preserve freedom of choice
while also nudging people in directions that will improve their lives.
The initial projects in the Behavioural Insights group of the UK Cabinet focused on relatively simple problems that could be analysed through field trials. Experimental trials of regulatory 'nudges' were designed to reduce anti-social behaviour and to improve compliance and efficiency.
The introduction of BI teams in Australia and Aotearoa – New Zealand
As the reputation of the UK Behavioural Insights Team (BIT) grew, similar approaches were supported by those seeking to champion BI in Australia. Formal links between BIT and governments in Australia commenced in 2012, when the NSW Department of Premier and Cabinet (DPC) initiated a contractual partnership.
Under its first offshore agreement, the UK BIT group helped establish a BI team in NSW DPC. This was Australia's first explicit BI unit with a focused approach on undertaking behavioural trials for selected policy and regulatory measures. Victoria followed with a new behavioural insights unit established in DPC during 2015–2016.
At the national level, the Australian government established its own central unit in the Department of Prime Minister and Cabinet in 2016. Known as the Behavioural Economics Team Australia (BETA), its business model requires co-funding of project costs by other federal government partners.
A different evolutionary pattern emerged in New Zealand. In 2014, the Department of Prime Minister and Cabinet established a Policy Project initiative to lift policy capability across the system. Behavioural Insights was designated as one of the analytical approaches recommended to improve analysis and understanding service users. As at 2019, there was no formally established BI unit in any NZ public sector agency.
Staff skills and backgrounds
Recruiting appropriate staff is a major concern of BI unit managers. The available skill sets influence their capacity to manage project challenges. Technical skills in such fields as economics statistics, and cognitive psychology are popular choices. Specialised fields such as neuropsychology are also occasionally present.
Public sector project management experience is seen as a valuable skill for these units. An appreciation of public sector culture plays a key role in the successful steering and implementation of projects. The capacity of individual practitioners to work in project-based teams, usually with other partner agencies, is also critical.
Policy problems and project choices
In Australia and New Zealand, policy areas where BI approaches have been applied are broadly consistent with trends in other countries. The emphasis is on identifying low-cost measures to influence behavioural change and the range of problems for analysis is constrained.
Project selection is determined by varying methodologies. The criteria generally include the feasibility of behavioural trials and the likelihood of demonstrating measurable improvements through better messages and choice architecture. Comprehensive vetting criteria are utilised in most jurisdictions to ensure the limited resources of each unit are spent on achieving tangible and measurable project benefits. Being so selective can raise tensions among partners or staff.
Perceived limitations and barriers
In establishing and managing BI units, practitioners have recognised a range of limitations and barriers inherent in:
tight budgets
the small number of key projects that can be funded
the constant need for demonstrating added value.
There is some recognition that the work of BI units is also limited by:
the lack of understanding among public sector agencies about the nature of behavioural science knowledge
the discipline required to use scientific methods for establishing reliable evidence.
The research found the location of some BI units in central agencies can provide both limitations and opportunities. The speed of change within central agencies and the intensive nature of the work undertaken can exacerbate rapid staff turnover and potential loss of the skills needed to support ongoing projects. Experience in NSW supports this perspective.
Most BI practitioners point to staffing and longevity issues as among the significant challenges they face. Replacing valuable specialist skills arising from staff turnover in small units has been critical during these early stages of the development of BI in both Australia and New Zealand.
The bottom line
The Australian state and federal governments in the study adopted a structured approach in establishing specific BI units. New Zealand took a different approach, establishing a central suite of policy tools that included BI methods. Some interviewees speculated that success in the medium term might require embedding of BI thinking across the public service, making a central unit redundant.
Major policy issues have not yet been the central focus of BI initiatives. Research has shown that although behavioural interventions can provide effective additions to the policy toolkit, nudges alone do not make significant impacts on behaviour more broadly. More conventional measures are still needed including fiscal initiatives or government regulation.
Want to read more?
In search of policy innovation: Behavioural insights teams in Australia and New Zealand – Stephen Jones, Brian Head & Michele Ferguson. Australian Journal of Public Administration, March 2021
The original article is available via individual subscription to the journal or institutional access through a library service such as a university library, state library or government library.
Each fortnight The Bridge summarises a recent piece of academic research of relevance to public sector managers.
SIGN UP FOR THE BRIDGE
Recent Research Briefs include:
Leading with political astuteness
The loss of capacity in public sector organisations
Systemic design practice for participatory policymaking
Each fortnight The Bridge summarises a recent piece of academic research of relevance to public sector managers.
Recent Research Briefs include:
Published Date: 4 May 2021