Regulatory professional development
One of the core objectives of the NRCoP is to support participants and agencies to become more professional and capable regulators.
To help achieve this we've prepared a report on regulatory professional development for Australian regulators. This report presents analysis from an environmental scan which explored the types of training and professional development opportunities that are available for regulators. It further incorporates analysis from the survey of regulatory practitioners (conducted by the NRCoP in October 2020) which also explored regulator training and professional development needs. Recommendations include the need to adopt a common language and terminology that is suitable for Australian regulators and includes references and links for anyone interested in doing further work in this area.
Read the report  (word version)
The Foundations of Regulatory Practice program
The Foundations of Regulatory Practice program is a six-module online professional development program for Australian regulators. The program is suitable for all regulators, regardless of discipline or jurisdiction, and provides a common foundation of current, modern regulatory practice, increasing the professionalism and capacity of regulators around Australia.  The program of work is being led by Dr Lorraine Cherney, Manager NRCoP-ANZSOG in collaboration with G:Reg NZ and supported by a group of Subject Matter Experts drawn from our regulatory community.
The Foundations of Regulatory Practice program will start taking enrolments in February 2023.
Course overview
Module One is a broad introductory module covering the 'basics' of regulation: what regulation is, who regulates, approaches to and styles of regulation. It provides some 'context' to the Australian regulatory landscape (Commonwealth, States/Territories, Local Gov regulators). The module aims to let students 'see themselves' and the job that they do, reflected in the course and in the larger regulatory landscape. It teases out the differences between the job of a regulator and that of other public service roles. This module also starts the conversation about how difficult it is to define what 'good regulation' looks like.  
Module two introduces the broad tasks and functions of a regulator at the authorising level. The module covers licensing, permitting and accrediting. The module provides a broad working definition of 'licensing' to allow students to orientate their thinking and learning around a common language and terms, in order to appreciate the important role and function that licensing plays in the broader regulatory environment. The module then makes the case for 'why we license' (the value of licensing to the wider regulatory environment) and 'how we license'. Through the use of a number of contemporary case studies, students will understand how licensing works in practice, demonstrating that this regulatory function applies to people, products, places and environments. 
Module three is framed using concepts and language about compliance that resonates with Australian regulators. This module introduces the concept of compliance to the student, prompting the student to think about: "what does it mean to be compliant?". Topics covered include: understanding what motivates regulated entities to comply; exploring reasons why regulated entities may not comply; examining the role that inspections and site visits play in achieving compliance; regulatory tools that are used to achieve compliance; and a look at additional compliance concepts that can have an impact on our regulatory environment and regulatory actors.  
Module four introduces the broad tasks and functions of a regulator at the monitoring level. The module covers regulatory intelligence, campaigning, auditing, inspecting, investigating, complaints handling, dispute resolution and the ever-present role of education and communication which flows throughout these tasks.   
Module five is comprised of two (2) sections: the first part equips students with an understanding of the importance of regulatory communication. The second part provides students with an understanding that regulation and regulatory tasks are carried out within a 'context' that includes other people/groups of people and factors that may have an impact upon how they conduct their job.  
Module six provides a broad introduction to the legal environment in which regulation is conducted in Australia. The module covers the separation of powers, how legislation and regulation is made and administered, provides practical guidance and skills to students on how to access and refer to legal documents (e.g., Legislation), and includes a broad introductory topic on ethics and ethical decision-making for regulators.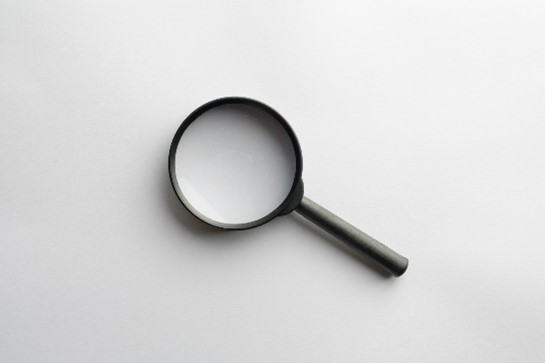 Mine dust lung disease
The functions of an intelligence team
Complaints handling & dispute resolution (local council)
The control of pollution (water, air, noise, land and waste) from industrial activities
The A to Z of an inspection
The use of education & engagement with stakeholders to shift their thinking around 'onerous, technical and excessive' compliance activities.
Wildlife crime
Vaping
Toxic soil dumping
The use of discretion
Classification & disposal of medical waste (PPE) during the COVID-19 pandemic
How regulators use licensing as a tool
Submit an expression of interest for the Foundations of Regulatory Practice course
Regulatory resources