More ethical, more innovative? The effects of ethical culture and ethical leadership on innovation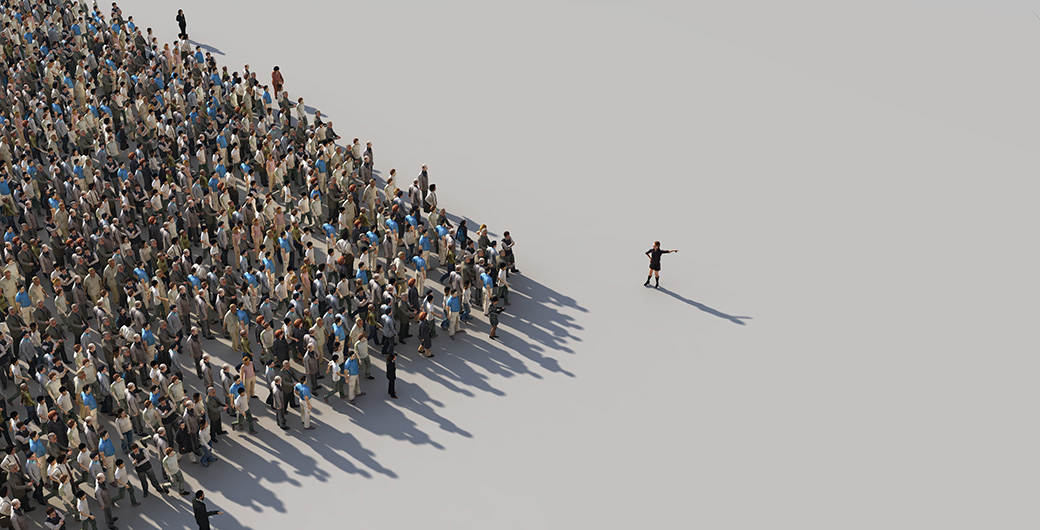 Are ethical public sector organisations more or less likely to be innovative? Despite mushrooming scholarly research into public sector ethics and public sector innovation, very little is known about the relationship between the two.
At a glance
A paper in the Australian Journal of Public Administration (AJPA) by ANZSOG faculty member Professor Zeger van der Wal and Mehmet Demircioglu examines the effects of ethical culture and ethical leadership on innovation. Using data from a survey of 80,000 Australian public servants, the paper concludes an ethical culture together with ethical leadership significantly contributes to realised innovation. The findings are robust across the agency, work location, job level, tenure, education and gender. The findings disprove the idea that positive ethical culture and innovation are seen to be in tension, and that innovation requires rule-breaking or positive divergence.
Related research:
Ethical culture and leadership
An ethical culture is part of the overall organisational culture. It combines formal and informal systems of behavioural control that work together to guide employee action. Formal cultural systems include factors such as policies and reward and discipline systems. Informal cultural systems refer to factors such as co-worker attitudes and behaviour and ethical norms.
An ethical organisational culture helps to establish what is considered ethical or unethical and provides direction for daily employee conduct. It is strongly affected by the way in which leaders themselves behave – the 'tone at the top'. As they are seen as conveying values, behaviours, and expectations, their actions may often be more important than any formal guideline or policy.
The role of ethical leadership
Different styles of ethical leadership affect different behaviours. Ethical role modelling is effective in minimising interpersonal inappropriate behaviour. Enforcement through rewards and punishments is more effective in preventing violations related to organisational resources such as fraud, waste and abuse.
In order to be perceived as ethical leaders, managers need to be more than just moral persons; they need to be moral managers. In addition to being fair, honest, caring and just, managers need to be tough, consistent, and clear in communicating and reinforcing organisational standards and norms.
If unethical behaviour is left unpunished or even rewarded, it might be perceived as acceptable behaviour and continue in the future. If public leaders do not go beyond developing high personal moral standards, they may at best be seen as ethically neutral leaders. Conversely, if they act tough on ethics by telling others what to do without 'walking the talk' themselves, people will view them as hypocritical and may feel empowered to behave unethically themselves.
Public sector innovation
Innovation can be defined as a novel product, process, or service new to an adapting organisation that may not necessarily new to other organisations.
Realising sustained innovation is easier said than done. To be able to truly innovate and break with past practices requires public managers to:
fundamentally rethink roles and values
engage in continuous organisational learning
overcome deep-rooted defensive routines and institutional barriers
adopt new types of management and leadership.
Organisational leaders have the power and capacity to shape work context. They can establish a positive culture for innovation and empower their employees to be creative.
The research
The study looked at data from the Australian Public Service Commission's 2017 APS Employee Survey. Around 140,000 employees were asked to participate in the survey in May and June 2017. The survey had a response rate of the response rate of 71 per cent and the research analysed responses from 84,222 employees.
The findings
The research found ethical culture and ethical leadership matter when supporting public sector innovation. It confirmed the initial three hypotheses which framed the study:
The ethical culture in a workgroup is positively associated with realised innovation in the public sector.
The ethical culture in an agency is positively associated with realised innovation in the public sector.
Ethical leadership is positively associated with realised innovation in the public sector.
What this means
In furthering integrity management policies while upholding the ambition to be an innovative public service, politicians and policymakers may consider further strengthening culture and leadership (the integrity-based approach) in addition to creating new rules, procedures, and institutions (the compliance-based approach). The latter is known to stifle innovation without producing significant integrity improvements.
If employees are empowered to experiment and they feel safe and trusted as they perceive their organisation and leadership as ethical, they are more likely to bring about actual innovations. This observation implies that ethics and innovation do not need to compete for attention from management. Both qualities reinforce each other in contributing to key 21st century objectives of public sector agencies.
Want to read more?
More ethical, more innovative? The effects of ethical culture and ethical leadership on realized innovation – Zeger Van der Wal and Mehmet Demircioglu, Australian Journal of Public Administration, April 2020
Recent Research Briefs include:
Published Date: 2 June 2020