Accounting for 'dis/value': challenging the assumptions behind public value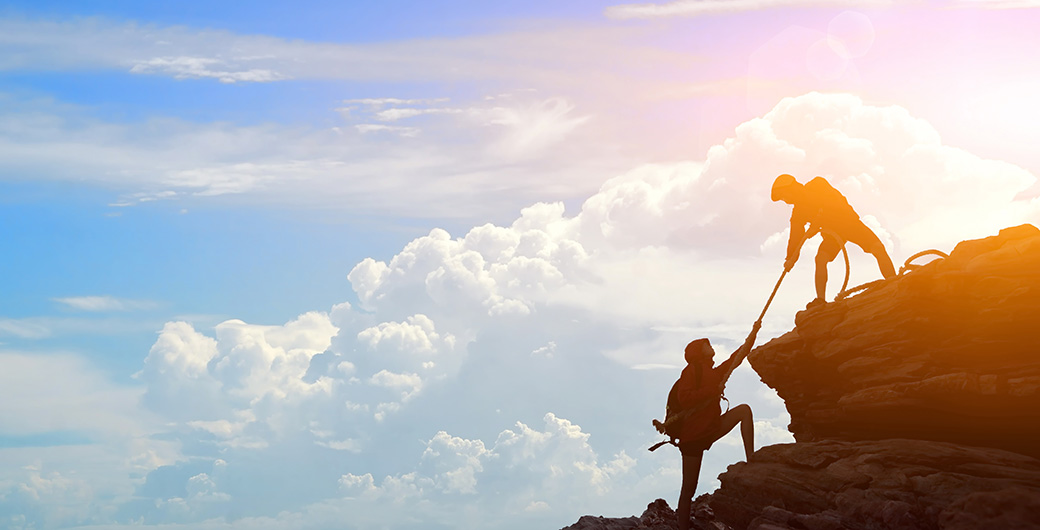 For public service managers and policymakers, delivering public value has become central to the design and delivery of policies and programs. But the complex reality of public service practice can create dis/value with some parts of society benefitting less than others.
At a glance
A paper in Public Money and Management – "Expanding public service value to include dis/value" introduces two new terms to the public value lexicon: 'public value ethos' and 'dis/value'. The authors' use of 'public value ethos' refers to the assumption that including service user voices in the delivery of public services creates individual and societal benefits (public value). Dis/value refers to the public value relationships that fall outside of this assumption.
Related research:
The public value ethos
Public service value co-creation and co-production are popular approaches to the design, delivery and management of public services. Both terms are used to refer to the same action—the explicit inclusion of service users in public service work. Definitions of this 'co' work position the service user and the service provider in a structured, two-way relationship. It is assumed that including service users in public service design and delivery will result in better services.
This approach is rooted in what the authors term 'public value ethos': a commitment to the inclusion of service users to provide services that benefit the common good and which are valued by citizens.
This public value ethos narrative has become so ingrained that it is has been difficult to critique. Who would dispute the inclusion of user voices? However, the implicit benefit of co-production and co-creation to achieve public value has been questioned. It has been argued co-creation/production:
diminishes state responsibility
reduces accountability
involves service users in a tokenistic manner.
Different terms have been used to describe the opposite of public value creation, including: 'subtracted and destroyed', 'lost and displaced' and as 'disvalue'. The authors propose dis/value as an umbrella term. This captures the range of public value experiences that may not fit with the perception that public value co-creation is a positive process for everyone.
Positioning dis/value
The current concept of public value and its creation do not reflect reality. Public value ethos does not necessarily mean value for all.
1. Complexity
Complexity must be factored into any discussion of public value. Public services are a complex range of distinct organisations delivering a variety of complex services to diverse populations. Public services have statutory duties, a commitment to serve the common good and are available to the public as a whole. This complexity is largely missing from the understandings of the public value process.
2. Public service value is not value for all
Definitions of public value position those involved as rational actors. This is problematic due to the diversity of public service users. Public value discourse ignores service user experiences of exclusion, negotiation and rejection.
There are three areas where public value co-creation is unaccounted for:
Navigating the state: cognitive capacity, skills, social capital, structural socio-economic status, health and wellbeing are factors in accessing public services. To experience public value, some service users are expected/coerced to refer themselves to the state. The state may not be clear about what can be provided or accessed and navigators will frequently be vulnerable people. Examples include older people and their carers and people with cognitive disabilities.
Rejected by the state: this includes the public value experience of those rejected by the state. Examples include asylum seekers, young offenders and people whose welfare benefits application has been rejected. Rejection will take different forms including denial of citizenship, denial of financial resources and the removal of liberty.
Rejection of the state: this addresses the factors involved in the public value experience of those who reject the state. Examples include those living anarchist lifestyles.
3. Dis/value expands the understanding of the experience of public service value
If public service value is not value for all, dis/value must be accounted for. It is highly likely that the public value experience for the groups in the previous section will not be positive but could be limiting, frustrating and constraining. These are experiences of dis/value.
What this means
Public value as previously conceptualised and practised is limiting. Public value can be repositioned to include experiences of dis/value in public service delivery. In this way, all experiences of value, including dis/value, are included.
Want to read more?
Expanding public service value to include dis/value – Victoria Cluley, Steven Parker & Zoe Radnor, Public Management and Money, March 2020
This Research Brief is written by Maria Katsonis as part of ANZSOG's new research translation series, The Bridge. This project is designed to bridge the gap between the research work of academics and the policy work of public managers by providing access to visible and accessible high-quality research. The Bridge is emailed fortnightly to thousands of engaged readers and centers around a Research Brief which distills academic research into an easy-to-read format.
Recent Research Briefs include:
Published Date: 7 April 2020