Review panel finds ANZSOG's EMPA a unique and innovative program that delivers 'outstanding quality'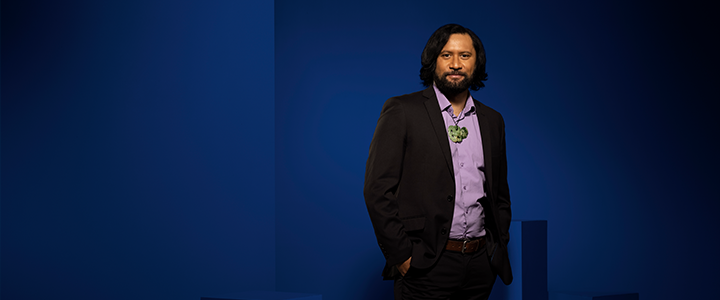 ANZSOG's Executive Master of Public Administration (EMPA) has undergone significant changes in content and delivery in recent years, and an in-depth independent review has found that the program is one of outstanding quality that delivers unmatched value for money to participants and ANZSOG's owner governments. 
The review, which consists of three separate reports and a Summary Report recently published on ANZSOG's website, was undertaken in 2021 by an independent Review Panel of scholars and expert practitioners. These included globally recognised academics from leading schools of public administration and policy, and senior public sector leaders from a range of jurisdictions, including EMPA alumni and a current EMPA student. The Panel was chaired by Professor Richard Eccleston, Director of the Tasmanian Policy Exchange and Professor of Political Science at the University of Tasmania. 
The Panel examined Program Quality; Strategic Alignment and Value; and Sustainability. It involved a range of data collection activities including surveys of students and alumni, and consultations with university partners and public sector agencies. The Panel concluded that the EMPA is a high-quality academic program delivering significant value to students, university partners and public sector agencies. It also endorsed ANZSOG's recent work to ensure the program is fully compliant and aligned with the Australian Higher Education Standards Framework and the equivalent standards in Aotearoa New Zealand. The Panel made recommendations for strengthening relationships with key stakeholders and ensuring the sustainability of the EMPA into the future. 
The Panel outlined their key findings in the report summary, and concluded that the EMPA provides: 
Outstanding quality and world-leading stature

 

A unique and innovative program of executive education in public administration

 

Unmatched value for money 

 

A curriculum aligned with world's best programs

 
The Academic Program Review complemented the earlier Compliance Review of the EMPA undertaken by Dr Michael Tomlinson and Emeritus Professor Valerie Braithwaite. The Compliance Review focused on academic rigour, value for key stakeholders and the future direction of the program.   
It concluded that: 
"The EMPA is fit for purpose, that it has high standing with the relevant stakeholders, that it has an exceptionally well qualified academic staffing profile, and that ANZSOG's framework for delivery is also fit for purpose." 
In 2020, ANZSOG moved the EMPA to online delivery as a response to the COVID-19 pandemic. ANZSOG invested heavily in ensuring that this shift did not compromise the quality of what we delivered, and that both participants and presenters had all the support they needed to learn and teach online. Feedback from the cohorts of participants in the online EMPA has shown satisfaction levels have remained high and that, over time, participants became more familiar and comfortable with online systems and learning. The virtual delivery of the EMPA, and the extra preparation and evaluation involved, has also led to stronger connections between subject leaders and core subjects and an improvement in teaching and learning.   
Online delivery allows EMPA participants greater flexibility for participants to balance education with work and family responsibilities and gives ANZSOG a greater ability to use guest presenters from across the world. ANZSOG is using the lessons from the last two years to deliver a blended program that combines the benefits of both in-person and online delivery, with face-to-face deliveries being conducted in Aotearoa New Zealand and our Melbourne Connect headquarters in 2022. 
Comments from EMPA participants in the Review, show the value in which the career-shaping program is held by ANZSOG alumni: 
'Knowing I had developed the core knowledge and skills to be effective in my organisation, to work under constant pressure, and to be able to build better teams and individuals around me was crucial to my career development" 
'I do not believe I would be a Deputy Chief Executive without completing the EMPA. It showed to future employers my approach to lifelong learning and capacity to undertake the program while working full time and it helped me develop a more refined, purposeful approach to executive roles." 
The Panel highlighted the need for deeper engagement with First Nations perspectives and priorities in the EMPA. It also made suggestions for enhancing the value that the EMPA delivers to owner governments and partner universities and offered suggestions for ensuring the sustainability of ANZSOG and the EMPA into the future.  ANZSOG will incorporate these recommendations into the ongoing process of adapting the EMPA to ensure that it meets the current and future capability needs of the public service, with content delivered through the unifying concept of public value. 
---
The Executive Master of Public Administration is ANZSOG's flagship education program and has been delivered since 2003. The EMPA is a two-year postgraduate qualification designed and delivered exclusively for high-performing public sector managers nominated from the senior ranks of government agencies across Australia and Aotearoa New Zealand, and is delivered in partnership with 10 of ANZSOG's 16 partner universities.  
Applications for the 2023 are now open. For more information about the EMPA click here