Marcia Langton calls for greater power for Indigenous sector at ANZSOG conference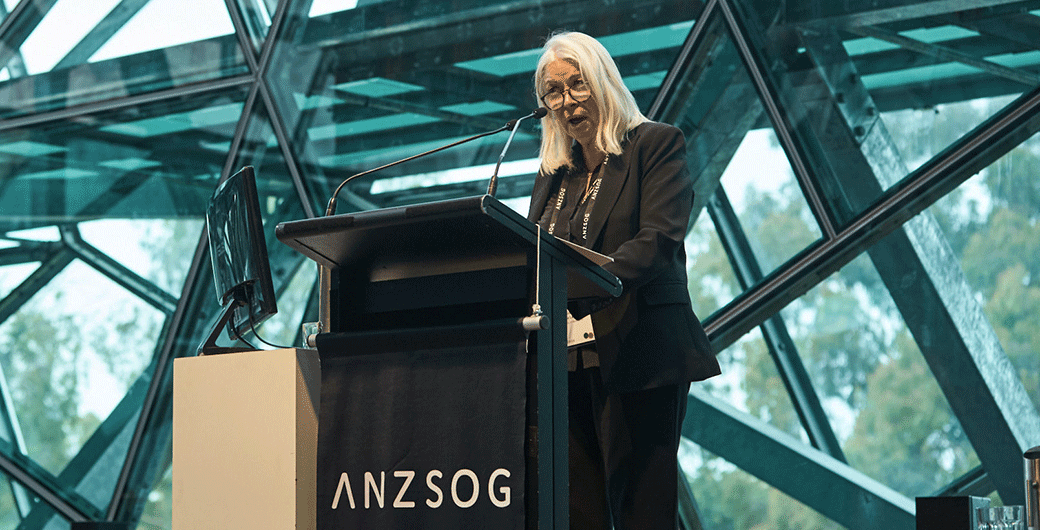 "Give the money to the Indigenous sector and the power to the Indigenous sector."
That was the theme of Professor Marcia Langton's address to ANZSOG's Reimagining Public Administration conference in Melbourne, which brought together over 400 public servants, academics and Indigenous leaders.
The Associate Provost and Foundation Chair of Australian Indigenous Studies at the University of Melbourne said that she wanted policies based on economic inclusion, real wages for real work, and a return to local community governance, rather than the "unqualified disaster" of the current system.
WATCH MARCIA LANGTON'S FULL SPEECH: 
"When all government activity is welfare, this ends up reducing human capital in Indigenous communities. Indigenous people must be in control, take risks and learn from the lessons of the past," she said.
"We must support business and job creation. Economic development is the pathway out of poverty but 50 per cent of Indigenous people are excluded from mainstream economy."
Professor Langton worked on the Empowered Communities report, which she said offered a policy response to the large transfer of funds out of the Indigenous sector in recent years.
"Indigenous people need to set their own priorities, rather than have them set by the Canberra bubble.
Professor Langton also said:
Indigenous children were victims of a 'failed view' of Indigenous communities by governments
warned that conditions in remote communities were not attracting enough attention
and said the full scale of the "disaster" was being obscured because by weighted measurements and indicators on outcomes for Aboriginal people in cities.