Flexible Work, Performance and Measuring Public Sector Productivity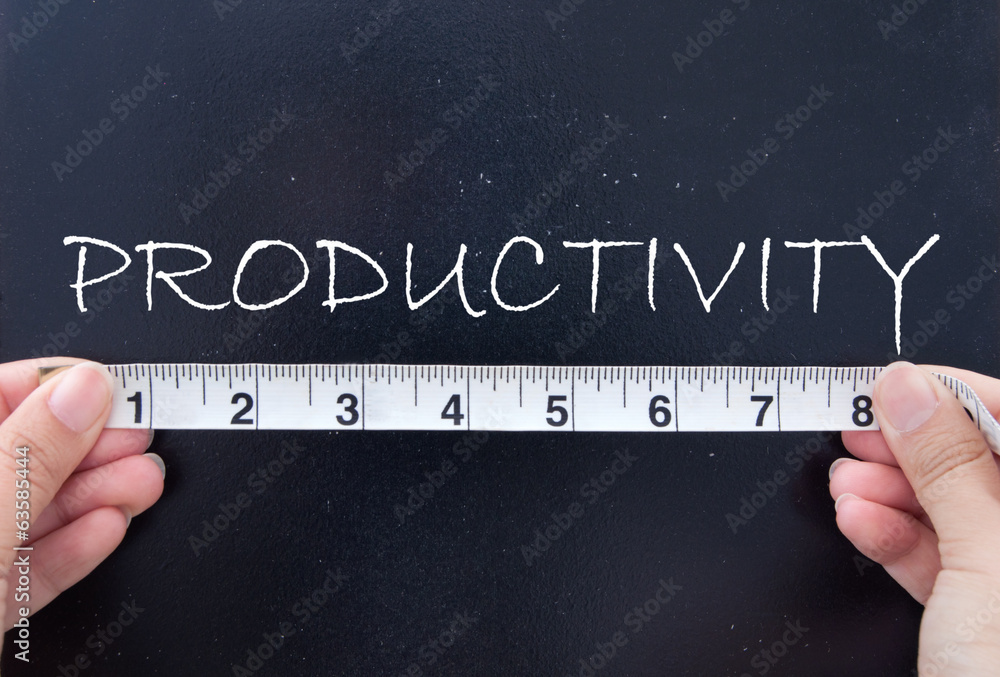 Flexible Work, Performance and Measuring Public Sector Productivity
by Dr Honae Cuffe, ANZSOG Research Officer
Measuring public sector productivity has always been difficult but the sudden shift to flexible work brought on by COVID-19 has made discussion of productivity ubiquitous in the debate about the future of public sector work. 
Office-based work is seen as particularly well-suited to flexible work arrangements. Proponents say that fewer interruptions and greater flexibility to work when employees are most efficient will make for a more productive workforce, while organisations are set to benefit from reduced input costs due to savings in rents and utilities. 
Indeed, as Australian workplaces returned from the post-lockdown world, permanent flexible work arrangements are being implemented across several jurisdictions. 
This shift in work patterns needs to be accompanied by more sophisticated ways of measuring the performance of the public service that focus on outcomes, rather than poorly defined productivity measures. 
Productivity is seen as the primary indicator of how efficiently the public service is performing. Increased productivity is sought in the name of the sustainable, effective management of public resources, but measurement and definitional challenges mean that it is unclear what exactly is meant by this term. Professor Janine O'Flynn has argued that there is a "productivity paradox" in the public service. She writes that "we want more of it but we don't know if we have it … Largely because we don't have the ability to measure productivity in the public sector but also because we are mostly never talking about productivity when we use that term." 
In the most general terms, productivity is a measure of the volume of outputs produced relative to inputs used. Inputs include labour (generally measured in hours worked) and capital (materials, machinery, purchased services, etc.). Key to measuring productivity is defining a standard unit of output. This is a relatively simple exercise in industries that deal with physical goods. It is a far more challenging task in knowledge-based workplaces where outputs are intangible, such as office-based public service roles. 
These challenges have seen several different approaches to measuring public service productivity, including employee and user satisfaction, project completion rates, and cost-weighted outputs. Arguably, however, these are proxies for productivity that provide, at best, an indeterminate output measure.  
The number of hours worked during periods of working from home provides a useful example of the limitations of productivity measures for the public service. Survey data gathered throughout the pandemic found that employees and managers believe that productivity remained stable or grew throughout periods of working from home. Increased hours of work were consistently held up as an indicator of increased productivity. However, this offers little detail about outputs and what tasks have been performed, how efficiently or to what standard. This presents a semantic error – if the volume of outputs remained the same, productivity on a per hour worked basis has, in fact, decreased. Not to mention the risk of employee burnout and increased attrition rates posed by longer working hours. 
As O'Flynn has written, the proxies used to allegedly measure public service productivity are, in fact, measures of performance. An admission of this and subsequent change in language use and practices would provide more appropriate and meaningful information for monitoring and managing the public service. 
Why does this matter? It matters because the Australian workforce is undergoing a period of unparalleled transformation, and public service managers are considering the future of work like never before. Without a clear idea of what is meant by productivity, managers have little meaningful information for assessing the conditions for high-performance work and employee wellbeing, and how to transfer this to flexible work arrangements and the new managerial practices and tools required.  
Using outcomes to better understand and measure performance  
In the public service, performance may be measured across a range of indicators. For instance, in terms of the quality of policy advice, this could be assessed according to evidence of consultation and the accuracy and reliability of the advice. Options for measuring performance against these quality standards include both quantitative (e.g. implementation rates and Ministerial or customer surveys with a rating against a satisfaction scale) and qualitative (e.g. public value delivered). 
A focus on quantifiable outcomes is one useful approach to measuring public service performance. An outcomes-based performance management system aims to monitor and improve an organisation's performance by focusing on the results of the outputs they produce. An organisation will begin by defining outputs and planned outcomes within a given timeframe. Planned outcomes should be clear, tangible, and aligned with an organisation's core function. An organisation will then decide on the attributes of a 'good' job and how they will be measured.  
Outcomes-based performance measures are workable at the team level. Both the strategic priorities of government and core function of individual agencies inform a team's planned outcomes. The manager's role is to communicate outcomes to their team and set the tangible, measurable, and time-bound targets required to deliver these outcomes. From a team's perspective, clear expectations around targets and timelines establish guidelines for activity. These expectations will inform a team's strategic plan and could be embedded in work level standards or individual annual performance reviews.  
Performance measures require careful development, regular reinforcement, and continuous improvement. Managerial oversight is the primary lever for this, with weekly team meetings providing opportunities for engagement, to assess targets, and better align resources to improve performance. 
Team-based performance measures are useful only up to a certain point. A manager's closeness to a project or team allows them to plan and oversee performance, acting as the single point of accountability. However, as you move up the hierarchy towards executive and senior executive leadership, a gap emerges. Not only do day-to-day workloads and timelines become less tangible, but agency heads operate according to very different imperatives. 
This might mean different performance measures for agencies. The same principles that apply to performance measures for teams also apply to agencies, however, the scale of activities and different imperatives make it a more complicated process. For instance, agency level performance measures might relate to something quite nebulous, like core purpose or social outcomes. While the performance measures will be different, they remain just as important. 
A well-designed performance management system can drive activity towards tangible goals for organisational improvement and, as an iterative process, this system can build a record of efficiency, effectiveness and quality that can be monitored over time to answer the fundamental question "Is my team performing well?" 
To return to the question of flexible work with which this piece began. The future of flexible work in the public service prompts questions about how best to adapt workflows, manage hybrid teams, and embed a culture of trust.  
Outcomes-based performance measures can provide reasonable answers to these questions, offering insight into how hybrid arrangements impact the quality of outputs and employee efficiency. These measures build a record that can be monitored overtime to refine flexible work arrangements and managerial practices to determine the optimal conditions for maintaining a high-performing public service. 
The Flexible working in the Australian Capital Territory Public Service report, published as part of ANZSOG's Research Insight series, examines the central role that managerial practices and new skillsets play in supporting high-performing flexible teams. The report proposes a shift in thinking from when and where employees work to an "outcomes orientation" – what they are achieving and how. Outcomes-based performance measures could inform the cultural and structural changes needed to support this pivot.  
In preparing for this future, managers must be more deliberate in their efforts to communicate their team's objectives, monitor progress towards achieving shared goals, and support teams to adopt new processes.