Evidence base journal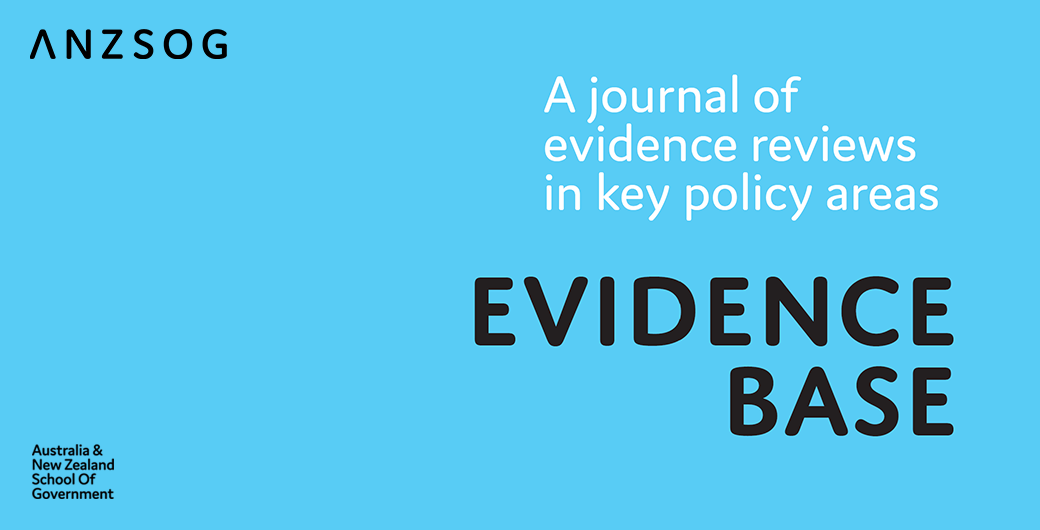 Overview
Welcome to the Australia and New Zealand School of Government's peer-reviewed journal – Evidence Base. The journal was established in 2012 and publishes reviews of evidence informing decision-making in specific policy areas, with a focus on determining ''what works?', based on the evidence.
Evidence Base is designed for public sector decision-makers and is part of ANZSOG's broader mission of connecting the public sector, academics and other policy specialists.
Previous issues of Evidence Base contain research on a variety of public policy areas from health, education, disaster recovery to economics and public management.
Evidence Base provides immediate open access to its content under the Creative Commons CC BY-NC-ND 4.0 license on the principle that making research freely available to the public supports a greater global exchange of knowledge. Under the CC BY-NC-ND 4.0 license users are free to share the work (copy and redistribute the material in any medium or format), if the contribution is properly attributed and used for non-commercial purposes.
PLEASE NOTE: the journal is no longer accepting submissions.