Current research projects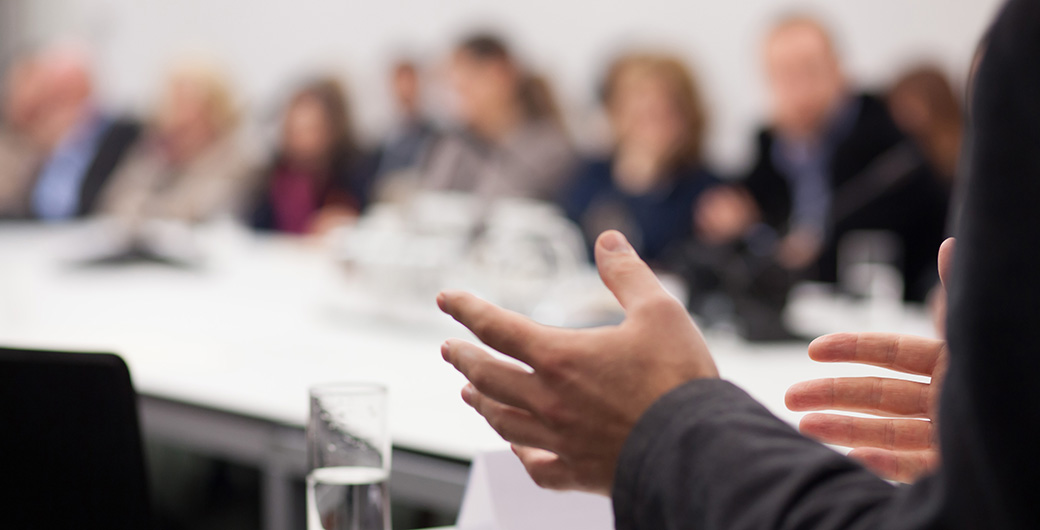 The purpose of ANZSOG's research is to address key contemporary issues in public administration, policy development and management. ANZSOG's distinctive approach draws on the strength of its networks of scholars, practitioners and owner governments in Australia and New Zealand, favouring collaborative and comparative research that will be of practical assistance to governments and the communities they serve.
ANZSOG's research seeks to create public value by:
Informing debate on and promoting understanding of the key issues affecting government and public administration currently and in the future;
Supporting the development of high-quality policy advice and policy-making throughout the public sector; and
Enhancing the knowledge and capability of public managers and leaders.
Demand-led research projects
ANZSOG is currently implementing a new Research Model which aims to deliver practice-driven and collaborative public administration research based on our unique ability to connect academics and practitioners. ANZSOG is consulting with its government owners and university partners about the design, funding and delivery of new research projects.
The model delivers four types of research products that can meet a range of stakeholder needs.
1. State of evidence reports
Purpose: research translation – a review of available evidence to strengthen policy and practice.
Method: Identify the research question; map and review the available evidence; draw out implications for policy and practice; identify gaps; and assess the value of undertaking further research. ANZSOG will play the role of 'knowledge broker', bridging the gap between academic research and public administration and policymaking, partnering with an academic specialist.
Project timeline: up to 6 months
2. Policy-practice panels
Purpose: to bring together experts from the research and policy communities and practitioners from service delivery to deliberate on a specific policy or practice question.
Method: ANZSOG will convene the panels, which will provide a trusted space to talk about policy-practice questions. The output will be a concise report that synthesises and interprets the findings of the panel's deliberation.
Project timeline: 6-9 months
3. Data projects
Purpose: to undertake collaborative data sharing and data analysis across jurisdictions to better understand priorities of governments. ANZSOG plays a critical role in facilitating connections between governments and academic partners to deliver practical data insights to inform decision-making and practice.
Project timeline: 6-9 months
4. Major research projects
Purpose: to work with governments to conduct research which has broad, systemic impact on the practice of public administration.
Method: The major research projects will be larger scale to investigate pressing concerns in public policy and public administration. They will be undertaken collaboratively by ANZSOG, governments and universities.
Project timeline: 12-24 months
All research modules could be stand-alone or build upon or lead to another project. For instance, state of evidence reports, policy practice panels and data projects could all lead on to a major research project.
ANZSOG's approach to research is being led by Professor Ariadne Vromen and Dr Subho Banerjee.
Research Insights
The Research Insight series supports ANZSOG's mission to lift the quality of public sector leadership across Australia and Aotearoa-New Zealand. Drawing on ANZSOG's network of expert practitioners and academics, the Research Insights publications offer conceptual and practical reflections on the work of public administration and policymaking. Research Insights often relate to research directly commissioned by government and may have broad application across jurisdictions.
ANZSOG papers commissioned for the APS Review
In 2019, ANZSOG was commissioned to produce six major papers for the Independent Review of the Australian Public Service (APS). Lead authors were drawn from a mix of academic and practitioner backgrounds. The work was completed and released into the public domain for broader public discussion in April 2019, and influenced both the interim report of the Review and the final version published in September 2019.
The Bridge
ANZSOG's research translation series, The Bridge, is designed to bridge the gap between the research work of academics and the policy work of public managers by providing access to visible and accessible high-quality research.
The Bridge is emailed fortnightly to thousands of engaged readers, including public servants and academics, in Australia, New Zealand and globally. It centres around a Research Brief which distils academic research into an easy-to-read format and will be complemented by other insights into public policy and management.
The Bridge is compiled and curated by Maria Katsonis – a former senior Victorian public servant with more than 20 years' experience who is now a Public Policy Fellow at the University of Melbourne. Maria's insights are vital to The Bridge, bringing a practitioner's perspective to academic research.
Ongoing research-based activities
ANZSOG supports a range of other research-based activities including the Case Library; policy roundtables; commissioned reports and frameworks for the government.
Better Evaluation
Evidence and Evaluation hub, now renamed as Better Evaluation has entered a new phase of its development as an independent not-for-profit organisation.
This strategic decision paves the way for Better Evaluation to increase its global influence and engagement with a particular focus on: its toolbox/knowledge platform of more than 300 different evaluation methods, processes and approaches; principles-based capacity strengthening; and research and development.
Better Evaluation will focus particularly on improving evaluation for:
Government departments and agencies
Development organisations and networks, including community-based organisations, bilateral development agencies and development banks
Not-for-profit organisations, including those receiving government or philanthropic funding
Philanthropic foundations.
ANZSOG has supported Better Evaluation's transition in a variety of ways including a significant grant for its first year of operation and will maintain a strong relationship into the future.
Better Evaluation staff include Professor Patricia Rogers, Dr Greet Peersman and Alice MacFarlan.
For more information on Better Evaluation please visit its website or contact them at info@betterevaluation.org.