Focusing on people, not technology – how the public sector can work better to solve problems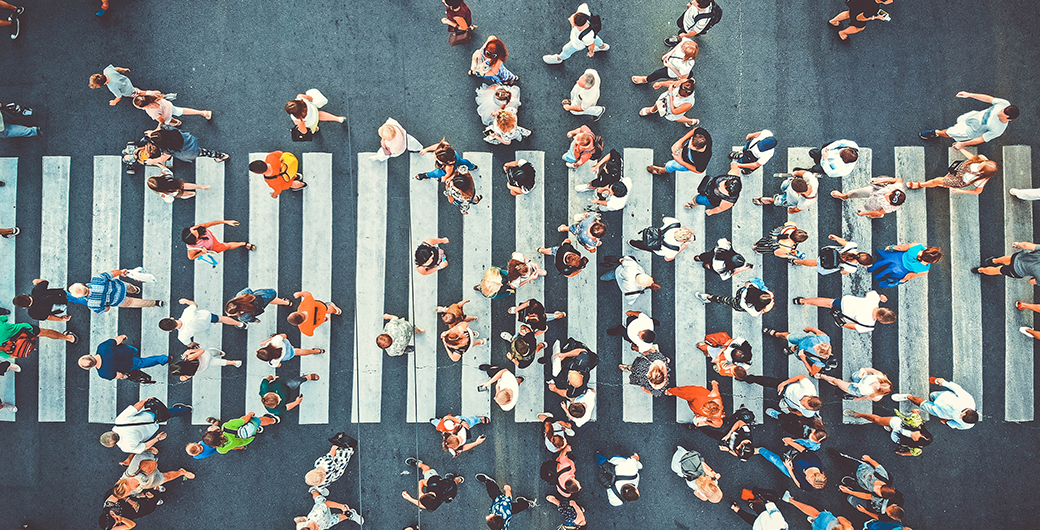 Why can we put rovers on Mars, but not find solutions to climate change? Why can governments only collaborate well during a crisis? And why are our organisations not achieving their latent potential?
Despite huge technological advances, and strong government responses to the COVID-19 pandemic in Australia and Aotearoa-New Zealand there is still a sense that governments are failing to tackle the long-term, complex and 'wicked' problems that are shaping the 21st century.
Dr Nick Fleming, ANZSOG presenter and founder of strategic advisory firm Innergise, has launched his new book "Smashing the state of dumb·stuck" with a wide-ranging online discussion – including questions from the online audience – about how to improve problem solving, and the way government works with other sectors to tackle challenges.
The panel was made up of ANZSOG Dean and CEO Professor Ken Smith AO, Helen Silver and Victorian and Commonwealth public servant and current Allianz Australia Deputy Managing Director, Helen Silver, and Founder and CEO of WeAspire, Felicity Furey.
Dr Fleming says a "deep concern about our current trajectory" inspired him to write the book and a belief that, with a change of mindset, it is possible for organisations to do less work with greater impact.
The book includes a range of tools from across disciplines that offer new insights into problem-solving, as well a step-by-step guidelines and a memorable problem-solving framework that can be used to deal with the messy real-life problems leaders face each day.
Dr Fleming said that many of the major problems the world faced, such as climate change and paying down debt, escalated risks and imposed huge costs across society.
"The fact is that most of these problems exist because most of the time we are solving the wrong problems or at least in the wrong way. The real challenge is not to make progress technologically possible – we put three rovers on Mars – but to make progress humanly possible," he said.
"I think we can turn it around because there is so much latent potential in organisations that can be unleashed, and can lead us to more inclusive and sustainable growth. This phenomenal untapped potential to achieve things in our organisations and for our communities is why I wrote the book.
"The World Economic Forum is saying that the number one skill our future work is complex problem solving – especially in a world where other more analytical problems can be done by AI – the ability to apply these skills is personally very valuable."
Professor Smith said that when governments delivered effective solutions to problems, it was often because they had thought broadly about the issue or worked successfully with other sectors.
"In Queensland we had an issue of how do we cope with drought, and there was a lot of discussion within government around solutions like portable desalination plants. We ended up focusing on the community because they were happy to lower their water consumption. Don't just think about it in terms of engineering, think about people and how do you get the community on board," he said.
Professor Smith said that senior public servants needed to be politically savvy, because if they were not able to get their authorising environment engaged then nothing would happen.
Ms Silver said that governments were often under political pressure to deliver solutions quickly, or follow a political agenda they had no role in shaping, but needed to improve their problem solving ability.
"If you get technically better at it and do this well then you move towards getting a better authorising environment. I'm not saying it's not hard but we need to build this kind of capability to get that confidence."
Designing for a benefit, building collaboration
Dr Fleming said that the "human side" of complex problems, issues like how do we engage people in a solution and make it work was not something that could be overlooked, or engaged in later.
"This is an integral part of the complexity and can often be the majority of it," he said.
"We need to design to get a benefit, and be clear about what we are trying to deliver and for whom."
Ms Silver said that collaboration was key, first within organisations and then more broadly.
"If you do not do enterprise-wide thinking, I can assure you not only don't you maximise the benefit, you end up with a whole lot of risk issues that are not dealt with," she said.
"In my experience in government the best results were when a lot of agencies got together to try and solve problems. When you identified the problem you tried to solve, what outcome you wanted, and what we were all bringing to the table."
Professor Smith said that collaboration was easy during disasters, but harder when problems were business as usual.
"In times of crisis such as natural disasters, you get seamless cooperation because people want a result and they are willing to innovate and think outside their box. But, to be honest, the difficulty at normal times is that you get lazy.
"We need to acknowledge that a lot of our systems react in the way that they have historically operated and governments do the same thing. For example, they talk about numbers of police on the beat, rather than moving to potentially new ways of doing things, and that doesn't get back to what will deliver public value."
Dr Fleming said that all the issues society needed to tackle could not be solved by one agency, or one government, and that articulating problems better was the key to that success.
"We need to interrogate what we think about collaboration, what assumptions are we making about it," he said.
"We talk loosely about problems, and often the default thing we want is the absence of the symptoms and because of that our problem articulation is really clumsy. The thing we should be asking is: can we come up with a problem statement that is inherently better?
"We need to make progress on this issue now because if we look at the debate around these complex issues, in a fragmented environment – we need more than debate, we need genuine progress, where people say: 'I don't know how you got that, but I want more of it'."
Dr Fleming said his key piece of advice was to "ask better questions".
"Because at the end of the day the more insightful we can become the better, and one of the tools we have for that is to ask better questions. Ask "are we really solving the right problem?", and see what it does for you."
To order a copy of Smashing the state of dumb·stuck  click here.