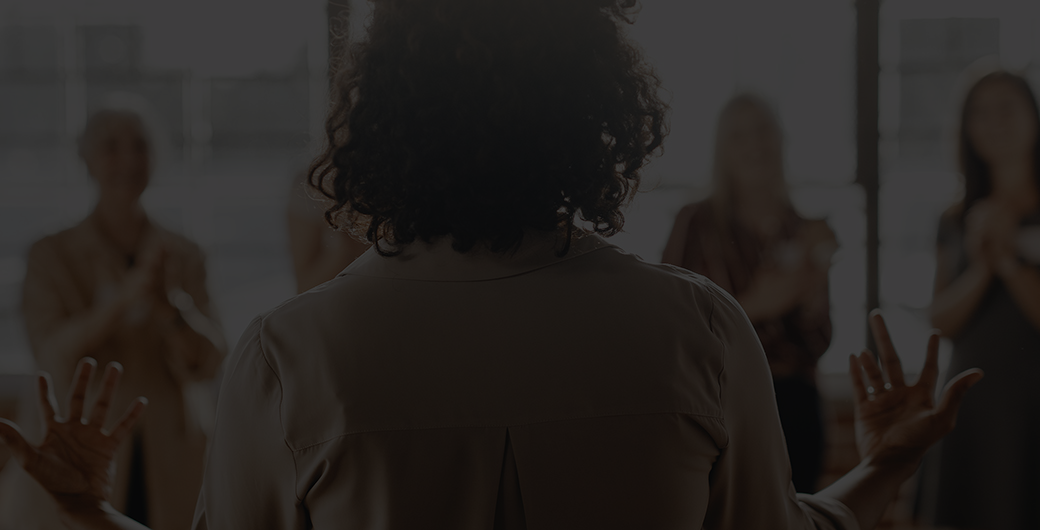 Women leading the public sector
This online workshop with Dr Christine Nixon and Professor Amanda Sinclair, takes you beyond traditional leadership and teaches humane and people-centred approaches that can help you manage diverse teams and respond to challenges.
Duration
6 x 3-hour sessions
Dates
23 August - 27 September 2022
Overview
Looking outside traditional leadership models, Dr Christine Nixon and Professor Amanda Sinclair aim to empower women to be role models for humane and people-centred leadership.
Recent and radical changes in the context for work mean that the challenges for delivering value in the public sector have changed. People are looking to women to deliver new and caring models of leadership and management.
In this program designed specifically to strengthen women's leadership, you will learn how to initiate change and mobilise others while also building cultures of care; how to manage diverse teams working in dispersed ways; and how to look after yourself and others in the process.
This collaborative and experiential workshop with two highly experienced leaders and teachers as guides, aims to expand your approaches to influencing and mobilising people, and equip you with practical strategies for responding to leadership challenges. While developing effectiveness and broadening your leadership repertoire, you will also enjoy stimulating discussion, sharing and learning from a cohort of likeminded public servants, and opening doors for lifelong connections.
I'd like all women at executive levels at my organisation to come – it should be essential.
– Previous participant
What will you learn?
Dr Nixon and Professor Sinclair will guide participants through the broad strategic levels of leadership and mobilising organisations, to managing groups, concluding with how to thrive and feel fulfilled in leadership roles.
Women leading the public sector modules will include:
Leadership
strategies for reforming organisations and leading change
overcoming common leadership challenges
leadership during difficult times and crisis management
tactics to build power and influence others
Management
how to get new initiatives on the agenda
working effectively in groups to solve challenges and mobilise change
how to foster deeper dialogue in teams and having conversations that empower others to achieve goals
what distinguishes good managers and modelling effective management
Personal dimensions
cultivating presence and capacity to influence
mitigating the personal and professional risks of leadership
practicing mindfulness to build resilience
setting goals and creating and modelling sustainable practices
Who should register?
Middle-to-senior level female managers in the public sector, who have opportunities to influence peers, seniors and public sector clients (you don't need to have direct reports to get value from this program).
Who will lead the course?
Dr Christine Nixon – As Monash University Deputy Chancellor and former Victorian Police Commissioner, Dr Nixon has a wealth of experience in leadership positions. Read Dr Nixon's biography.
Professor Amanda Sinclair – author, researcher, teacher and consultant in the areas of leadership, change, gender and diversity. Professor Sinclair is currently a Professorial Fellow at Melbourne Business School, University of Melbourne. Read Professor Sinclair's biography.
Great opportunity to hear from two very powerful women.
– Previous participant
Event details
Dates: 
23 August 2022 – Session 1
30 August 2022 – Session 2
8 September 2022 – Session 3
13 September 2022 – Session 4
19 September 2022 – Session 5
27 September 2022 – Session 6
Sessions run from 13:00-16:00 AEST each week
Duration: 6 x 3-hour sessions
Price: $3960 (inc. GST)
ANZSOG Alumni receive a 15% discount.
Every person who completes the Executive Master of Public Administration, Executive Fellows Program, Deputies Leadership Program, Towards Strategic Leadership or an international program becomes part of our alumni. Only one discount is redeemable for each registration.
This workshop will be delivered via Zoom providing a platform for inspiring and engaging delivery. Participants are encouraged to utilise a personal device if Zoom is unable to be accessed via work issued devices or network connections.
Participants also receive a copy of Christine and Amanda's book Women Leading (2017, MUP).
Got a question?
To enquire about this workshop, please complete the executive workshop enquiry form or please contact ANZSOG's Program Delivery team with the program name as the subject line to e.education@anzsog.edu.au.