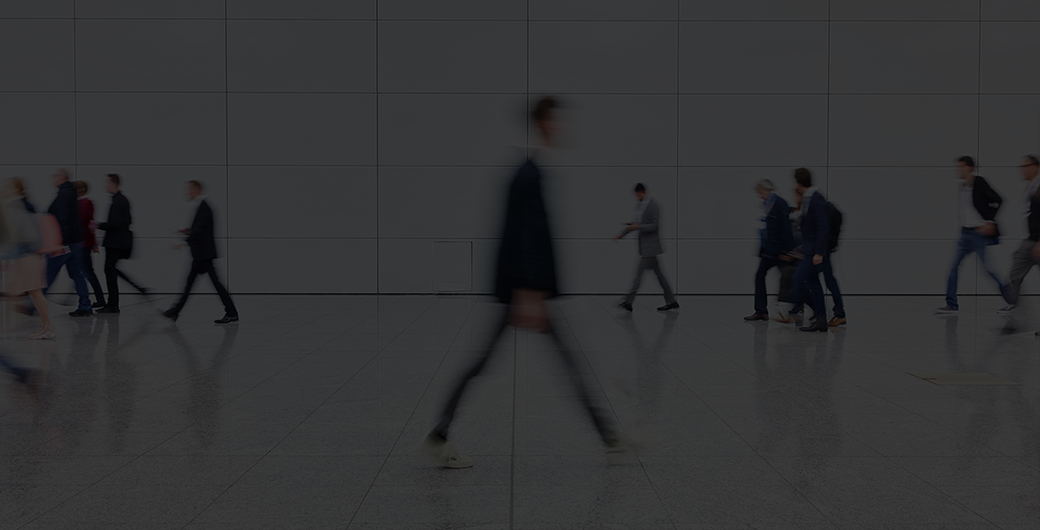 Authentic leadership for the path ahead
Reach your leadership potential
Duration
6 weeks (including orientation)
Dates
8 September - 13 October 2022
Overview
If there is one thing the COVID-19 pandemic has taught us about leadership, it is the importance of authenticity. Good, authentic leaders generate trust and confidence. They are made not born. The best leaders go beyond management expertise and bring their authentic selves into their leadership.
So, what's holding you back from reaching your leadership potential?
Join Harvard Kennedy School public policy lecturer Dr Dana Born, a distinguished former military leader, to better understand your personal story, find your distinctive leadership purpose and learn how to lead more effectively and meaningfully.
This engaging online workshop held over 6 weeks will show you how to build your leadership abilities and help you take control of your career. The workshop also features individual and team tasks to complete outside of the online environment.
You will learn to shift your leadership focus from "I" to 'we", use your own personal story to shape your leadership style and discover that authentic leadership is about leading by example and empowering others.
Discover ideas, techniques and tools to grow your self-awareness, develop a 'learning mindset' and assist you in your leadership development journey.
What they say
"
"One of the best leadership programs I have undertaken." 
What they say
"
"I learnt so much and it gave me a measure of my own leadership." 
What they say
"
"Dana was a very attentive but appropriately direct and engaging facilitator. She really managed the online environment well." 
What they say
"
"Dana's positive attitude was infectious." 
What they say
"
"I appreciated the opportunity to learn from and engage with other leaders who work in a variety of areas and contexts." 
What they say
"
"As an introvert, I would say the online program suited my learning style as I felt more physically and emotionally comfortable." 
What they say
"
"I thought it was an excellent course that challenged me to think about who I am and how that influences the people I lead. I'll be doing some things differently as a result, and that is what I hope for when attending training. Thank you!" 
What they say
"
"Congratulations to Dana and the ANZSOG team. So impressive. I wasn't disappointed!" 
What will you learn?
Dr Born will guide you through case studies, individual exercises, debates and small-group discussions. You will create a leadership purpose statement to launch your own "true north" development plan.
On completion of the workshop, you will:
have reflected on your leadership journey and the crucibles that have shaped you by examining your life story and experiences
understand why leaders lose their way and the self-awareness needed to avoid this
have explored how to build support teams and lead an integrated life
understand the purpose of your leadership and empower other leaders, while optimising your own leadership effectiveness.
Who should attend?
Mid-to-senior-level managers in the public and not-for-profit sectors and those interested in their own leadership development and developing the leadership of others around them.
Faculty
Dr Dana H. Born - Faculty Chair, Senior Executive Fellows Program, Center for Public Leadership, Lecturer in Public Policy at the Harvard Kennedy School (HKS), Distinguished Fellow in Moral Leadership with the HOW Institute for Society, as well as a retired Brigadier General with 30 years of service in the United States Air Force. Read Dr Born's biography.
Event details
Program dates:
Orientation: 8 September 2022 (11:00am – 12:00pm AEST)
Session 1: 15 September 2022 (10:00-13:00 AEST)
Session 2: 22 September 2022 (10:00-13:00 AEST)
Session 3: 29 September 2022 (10:00-13:00 AEST)
Session 4: 6 October 2022 (10:00-13:00 AEDT)
Session 5: 13 October 2022 (10:00-13:00 AEDT)
Duration: 6 weeks (including orientation)
Location: Online (Zoom)
Cost:  $1,870 AUD (incl. GST)
ANZSOG Alumni receive a 15% discount.
Every person who completes the Executive Master of Public Administration, Executive Fellows Program, Deputies Leadership Program, Towards Strategic Leadership or an international program becomes part of our alumni. Only one discount is redeemable for each registration.
This workshop will be delivered via Zoom providing a platform for inspiring and engaging delivery. Participants are encouraged to utilise a personal device if Zoom is unable to be accessed via work issued devices or network connections.
Preparation
All participants will receive access to ANZSOG's eLearning site, Canvas, which will include workshop preparation materials and general workshop information.
All students will receive a copy of the online version The Discover Your True North Field book.
The program's success for you and others requires preparation, engagement and reflection.  The pre-work, daily engagement, and post session reflection is part of the learning and leading journey.  This program is a partnership we trust you will embrace.
Got a question?
If you have a question, please contact ANZSOG's Program Delivery team with the program name as the subject line to e.education@anzsog.edu.au or call us on +61 3 8344 1984.
Customised version
ANZSOG workshops can be customised to suit the needs of your agency. Our workshops have been designed specifically for staff in all jurisdictions, across Australia and New Zealand. To enquire about running a custom workshop, please Email e.education@anzsog.edu.au with the program name as the subject line.