Michelle Steele
Assistant Secretary
First Nations Aged Care Branch
Faculty: Expert contributors
NSW, Australia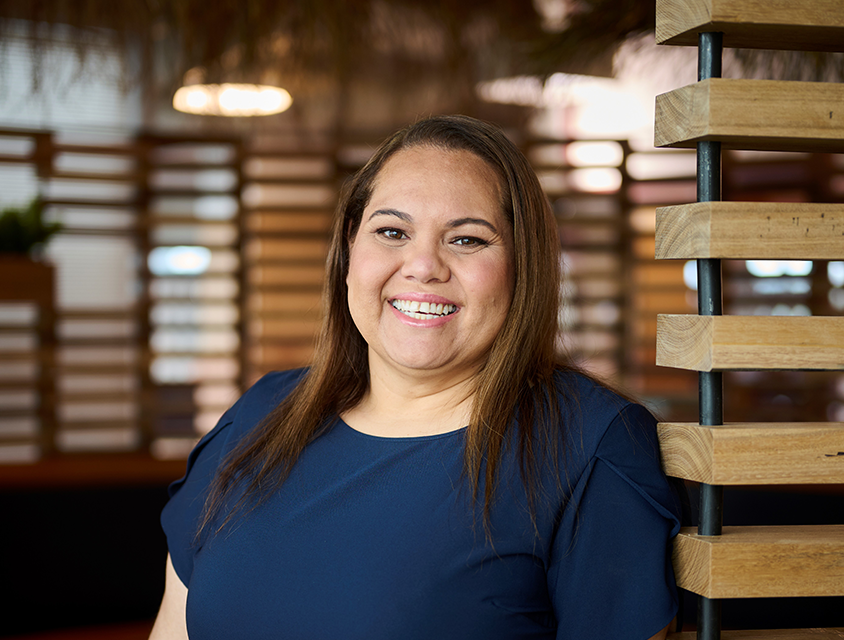 Michelle is a Kamilaroi/Gomeroi Yinarr from Moree, NSW. Michelle is currently the Assistant Secretary of the First Nations Aged Care Branch, leading the policies, programs and sector collaborations focused on improving the care experience of older First Nations peoples.
Prior to this role, Michelle was the Assistant Secretary of the COVID-19 Indigenous and Remote Policy and Implementation Branch, leading the COVID-19 response and vaccination implementation for Aboriginal and Torres Strait Islander people and remote communities. This work made possible with the genuine relationship and respect developed through the facilitation of the Aboriginal and Torres Strait Islander Advisory Group on COVID-19 drawn from experts from within the health sector.
Michelle has over 18 years public sector experience and has had the privilege of representing Australia at the United Nations Permanent Forum on Indigenous Issues and the Expert Mechanism on the Rights of Indigenous Peoples in 2019.
Michelle has held prestigious positions within the Australian Public Service, including the Executive Officer to the Indigenous Affairs Group's Associate and Deputy Secretaries at the Department of the Prime Minister and Cabinet, as well as temporarily filling the role of Executive Officer to the Secretary.
Michelle has a passion for change, being an inaugural Fellow of the Atlantic Fellows for Social Equity program and a Global Fellow of the Atlantic Institute. Through this global connection Michelle attended Oxford University in December 2022 for the Collective Leadership for Impact convening.
Michelle holds an Executive Master of Business Administration (International Leadership) (QUT, 2021) and a Bachelor of Management (Macquarie University).