Denise Bowden
CEO
Yothu Yindi Foundation
Faculty: Expert contributors
Australia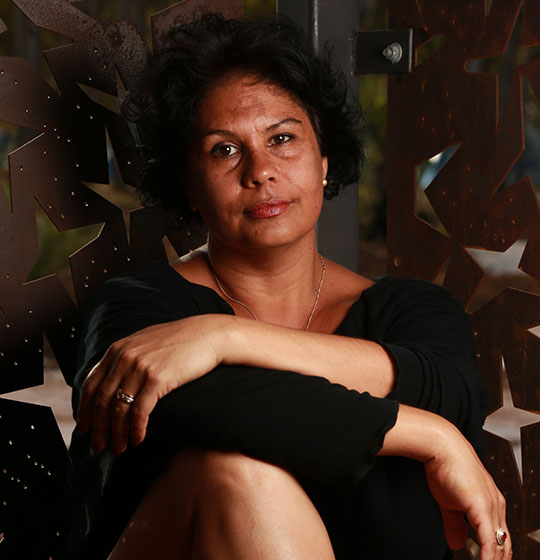 Denise Bowden is a born-and-bred Northern Territory Indigenous woman. She has an extensive knowledge base stemming from her background working in Indigenous affairs in the more remote pockets of Australia's north.  Denise is the Chief Executive Officer of the Yothu Yindi Foundation (YYF) and has worked for the past nine years with Yolngu clans of north-east Arnhem Land.  She is also Director of the annual Garma Festival, where language is spoken in the first dialect of Yolngu matha, followed secondly by English.
As CEO, Denise's focus has been on Indigenous education reform, carrying the instruction and directive of a Yolngu Board.  Through this journey Denise has maintained many lines of communication with governments at both a state and federal level with regard to the introduction of a regional Indigenous curriculum.  
Denise has worked at a grass roots level with Yolngu clans and organisations developing a preferred Yolngu model of governance with the Commonwealth government on Empowered Communities – NE Arnhem being one of the regions that has called for more effective relationships operating between Indigenous and governments.  Under Denise's leadership, YYF has been one of few Indigenous organisations to contribute to the November 2017 submission on Horizontal Fiscal Equalisation in the Northern Territory's very remote bush regions. 
Denise has a national profile.  She has a unique network that has strong roots across very remote Indigenous clan groups, corporate Australia, Indigenous Australia nationally and both state and federal governments.
Prior to her work at YYF and Garma, Denise has held a number of senior management positions and non-Executive local committee positions.  Denise has extensive experience working for previous Northern Territory Chief Ministers, and Indigenous Ministers within the Northern Territory government.  She has a thorough grasp of the machinations of government from both within and outside the political spectrum.  She is currently a Board of Director for the Aboriginal Hostels limited.