Indigenous Public Servant Forum aims to shift culture and support Indigenous staff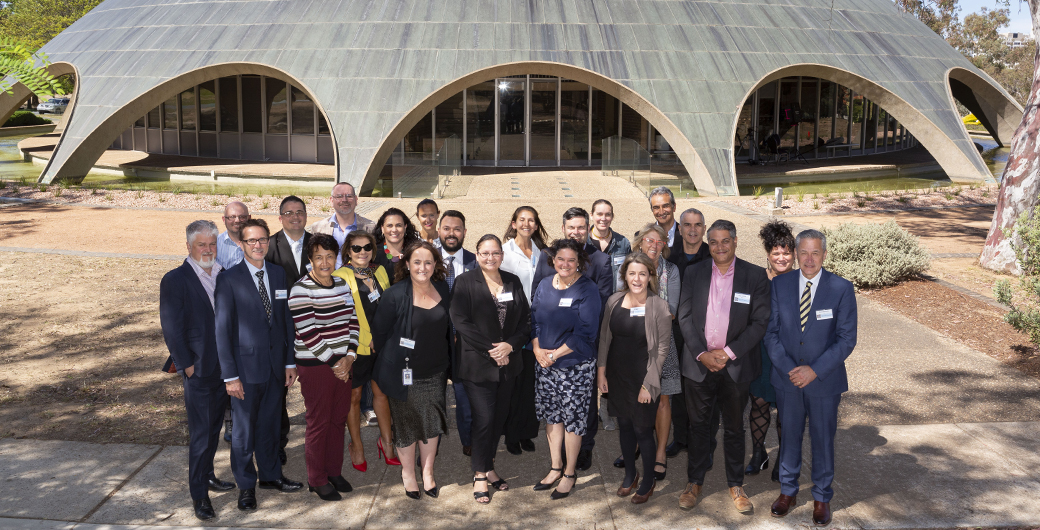 Participants at ANZSOG's third Senior Indigenous Public Servant Forum will work over the next year to develop ways to shift the mindset of the public service and better support Indigenous staff.
The Forum, held on 14-15 November 2019 on Ngunnawal Country in Canberra, was supported by the National Indigenous Australians Agency. More than 20 senior Indigenous public servants attended including senior public servants with leading roles in Indigenous policy across Australia and Aotearoa-New Zealand.
The report from the Forum has now been published and outlines details of discussions as well as the three priorities the group will pursue in 2020 with ANZSOG's assistance:
Establish a cross-jurisdictional community of practice to focus on best practice and cross-jurisdictional learning among Indigenous public servants.
Workshop ways to create a shift in the cultural mindset of non-Indigenous public servants.
Examine ways to support Indigenous staff to succeed in the public sector while staying on Country.
Discussions included building community partnerships, truth-telling, Treaty, investing in Indigenous leadership and defining Indigenous policy priorities.
ANZSOG recognises that all public services need to do better at ensuring Indigenous representation at all levels, working in partnership with Indigenous communities, and incorporating Indigenous knowledge and culture into policy. The Forum is well-placed to share best practice, solve public sector challenges and drive change to create better outcomes for Indigenous people and communities.
Forum delegates agreed to continue to work together between meetings, and ANZSOG intends to hold another Forum in 2020 to build on the progress they have made.